In what is described as a "win for Cape Town, South Africa and the African continent", Cape Town was named World Design Capital for 2014 on last 26 October, at the International Design Alliance (IDA) Congress in Taipei. The Mother City out bid fellow short-listed cities Dublin and Bilbao.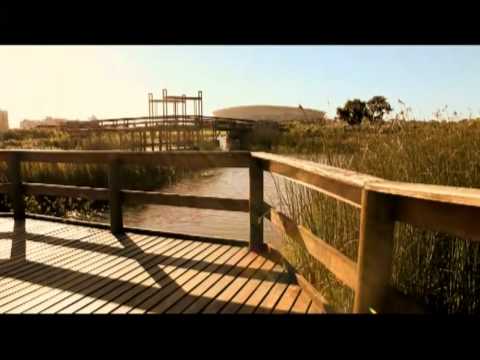 According to a tweet from Skye Grove, Cape Town Tourism communication manager, the "focus on transformative design is what gave Cape Town the winning edge, says @ICSID at the #WDC2014 media conference". The theme of congress is "Design at the Edges".
The World Design Capital title is awarded bi-annually by ICSID to give global prominence to cities that use design for their social, economic and cultural development. Founded in 1957 and active in 50 countries, ICSID has previously awarded the WCD designation three times – to Torino, Italy (2008); Seoul, South Korea (2010) and Helsinki, Finland (designated for 2012).
Previous World Design Capital title holders have seen increased visitor numbers as a result of the designation. Torino, Italy, World Design Capital for 2008, reported higher visitor numbers in its title year – which coincided with the global economic downturn – than in 2006, when it hosted the Winter Olympics.
Awarded in advance
The title is awarded in advance, allowing winning cities sufficient time to plan, develop and promote a year-long programme of WCD-themed events for their designated year. The winning city is required to pay €160 000 licensing fee to ICSID over two years for the use of the title, and this investment is then leveraged by the city to attract significant private sector funding for promotion of the title year.
The WCD 2014 title will result in a year-long programme of design-focused events that will see creative communities across the globe turning to Cape Town for social, economic and cultural solutions. These connections are vital in the long-term links the city will secure with global role-players within creative industries.
This win also highlights how design innovation has led to growth in the Stellenbosch area, taking the bid beyond the city's borders to acknowledge the design assets of the region.
Cape Town's winning video, premiered in Taipei at the IDA Congress
Cape Town executive mayor Patricia de Lille was there to accept the award on behalf of Cape Town, South Africa and the African continent, saying: "It is an honour for me to be addressing you here today as mayor of the first African city to be named a World Design Capital.
"A city belongs to its people and it must be designed for and with them and their communities. For many years, people have been applying innovative solutions to our challenges. They have been using design to transform various aspects of life. But they have often been working without an overarching social goal in mind.
"Helped bring different initiatives together"
"The World Design Capital bid process and title have helped to bring different initiatives together and have made us realise that design in all its forms, when added together, creates human and city development.
She continued, "The World Design Capital designation gives cities like Cape Town additional motivation to actively think of transformative design in development plans. We look forward to learning from other cities that are using design as a tool for transformation, including past winners Torino, Seoul and Helsinki and our fellow short-listed cities, Dublin and Bilbao. We are honoured to have been considered with them."
The Cape Town Partnership started the World Design Capital bidding process over a year ago, on behalf of the City of Cape Town.
The video that helped Cape Town to clinch the World Design Capital 2014 title
A Bid Committee was tasked to frame the theme of the bid and to source content and case studies for the bid book, which included design case studies in the Stellenbosch area. On 31 March 2011, the 465-page bid book was formally submitted to the International Council for Societies of Industrial Design (ICSID) in Canada, with the theme, "Live Design. Transform Life".
Explaining the importance of the year 2014, De Lille said it will be the celebration of 20 years of democracy in South Africa.
Twenty years of democracy in SA
"That celebration will allow for a time of reflection, to think about how far we have come as a country and a city. We will also be positioning ourselves to plan for the future. The next 20 years, and the 20 years after that, demand nothing less if we are to prosper as a city and a society and truly mature into our full potential.
"2014 then is the moment when the past and the future will come together for Cape Town, in contemplation and in action. In South Africa, cities were designed over decades to divide people. But since our new democratic era, we have been focused on trying to bring people together, to create a sustainable city that fosters real social inclusion."
"The challenges faced by cities today are numerous. Sometimes, they seem unique. When we broaden our horizon, however, we discover the tremendous energy and innovation of individuals, communities and firms using design every day to create solutions. They are to be found within our city… and all over the world.
She continued, "In 2014, we will channel that energy into a series of events that celebrate design as a driver of social and economic change in the urban environment. We invite the global design community to become a part of our design journey, in our city, in Africa and in the world."
By Fred Roed – Bizcommunity.com