Oct25
The "dismembered" body of a young albino boy has been found in a river on the Burundi-Tanzania border, reports say. At least 15  albinos have been killed in Burundi and 57 in Burundi since 2007. Thousands of albinos are estimated to be in hiding. One Kenyan filmmaker wanted to find out what it really means to be born 'white' in a 'black' world.
The boy, aged nine, was taken from Makamba province in Burundi by a gang that crossed the border, the head of Burundi's albino association said. Kassim Kazungu told AFP the remains had been recovered from the Malagarazi river and given a formal burial.  Mr Kazungu told the AFP news agency that Tanzanian police had arrested five people, although there was no official confirmation from Tanzania.
In Tanzania, the body parts of people living with albinism are used by witch-doctors for potions which they tell clients will help make them rich or healthy.
Dozens of albinos have been killed, and the killings have spread to neighbouring Burundi. In August a court in Tanzania sentenced a Kenyan accused of trying to sell an albino to 17 years in jail and a fine of more than $50,000 (£41,200). Tanzanian authorities have promised to crack down on albino traffickers, and several people have been sentenced to death in connection with killings. But the Amnesty International Reporto 2010 – Tanzania recently reported that "the government's overall response remained inadequate."
One Kenyan filmmaker wanted to find out what it really means to be born 'white' in a 'black' world. Started as a project for her thesis, "In My genes" has gone on to win rave reviews and won two international awards. Watch the video: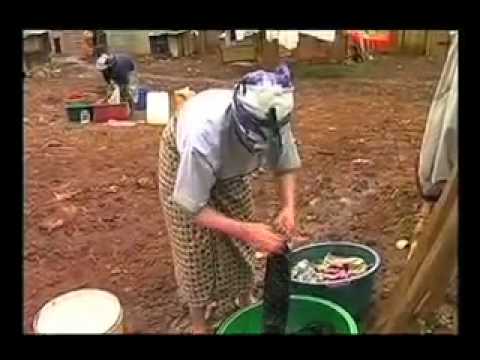 By Staff – Afronline (sources: Afp, BBC, a24media.com)